Posted: April 16, 2012
| Author: kat
|
Filed under:
pasta recipes
| Tags: date night, dinner, food, lasagna, lasagna rolls, menu, noodles, Pasta
|
16 Comments »
Ahhh another Pinterest find! I can spend hours upon hours pinning delicious discoveries, actually I do! And all these said delicious discoveries go right onto my now very organized boards. Yes, I am pretty proud of myself. How do you organize your Pinterest boards? Perhaps we can swap tips? :)
These oh-so yummy lasagna rolls came from the mastermind behind Cooking Classy. Please check her out, her recipes are so amazing! I've practically pinned everything she's ever made! With that said, I am so happy I finally got the opportunity to make something from Cooking Classy. I wanted to make these lasagna rolls ever since I stumbled upon them and since it was rainy and gloomy all week in LA, I figured lasagna would be the ultimate comfort food for date night.
I was a bit worried at first because I've never boiled lasagna noodles and I was terrified of them falling or breaking apart during the cooking/handling process but it turned out being a lot less stressful than I thought. I think these lasagna rolls take a little bit more effort than my all-time favorite Paula Deen Lot's O'Meat Lasagna but it's so worth it! I did tweak the recipe around to suit our tastes, but nothing drastic…just a add more/take out kinda thing.
Let's get started with the best part, the meat sauce!
Heat a large skillet with some olive oil, and brown some ground along with one diced onion….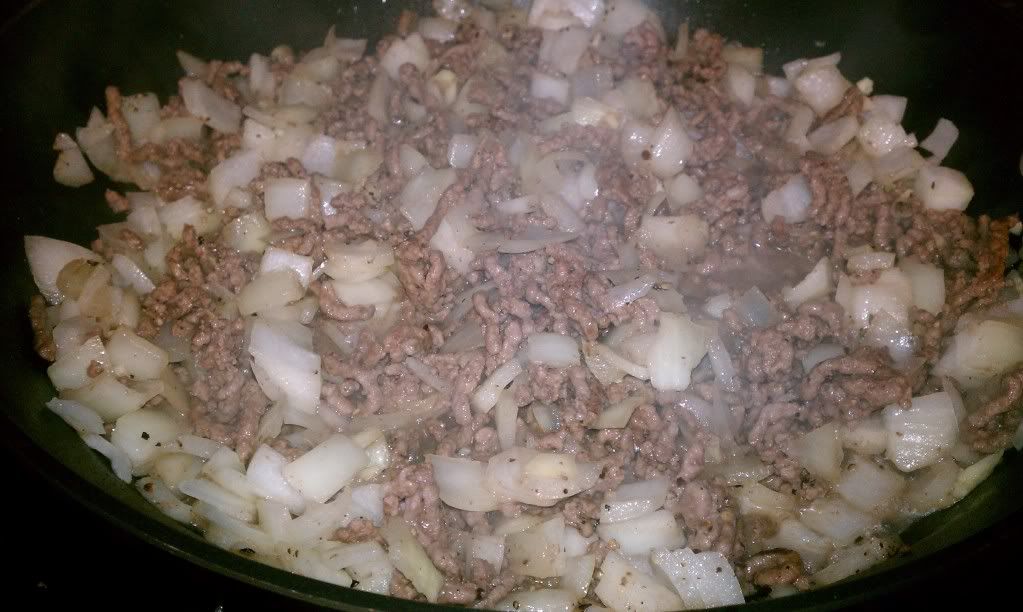 Once the beef is nice and browned, add in crushed tomatoes and minced garlic (lots!!). Season with lots of s+p (heavy of the p), a smidge of crushed red pepper flakes, and tons of oregano.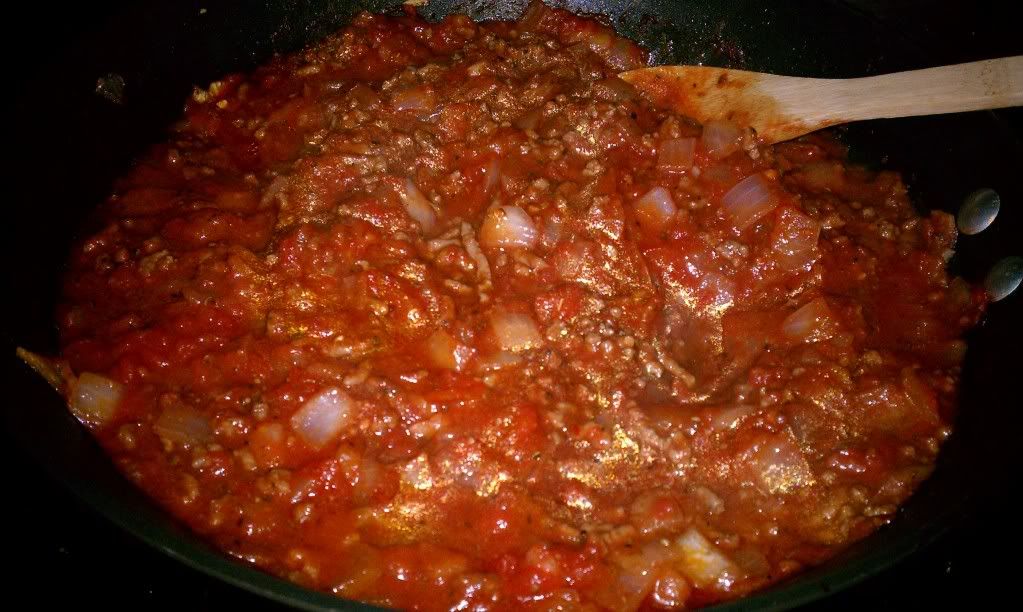 I omitted the food processing part only because I love my meat sauce nice and chunky! Anyways, let the sauce simmer over low heat and be sure to taste test along the way! I caught by boyfriend helping himself to a few rounds of taste testing :)
---