Posted: August 3, 2012
Filed under:
sides recipes
| Tags: cilantro lime rice, enchiladas, food, Garlic, lime, martha stewart, recipes, Rice
4 Comments »
I have so many recipes of cilantro lime rice pinned to my Pinterest boards for months now! In this version of cilantro lime rice, I'm actually using a Martha Stewart recipe.
I love the idea of cilantro lime flavored rice…cilantro and lime taste so good together!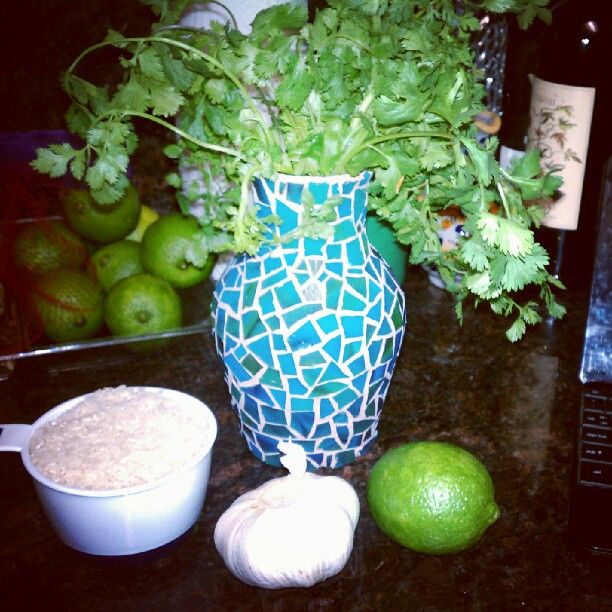 There's also garlic in this recipe! I love garlic so I always end up adding a few extra cloves to every recipe I use!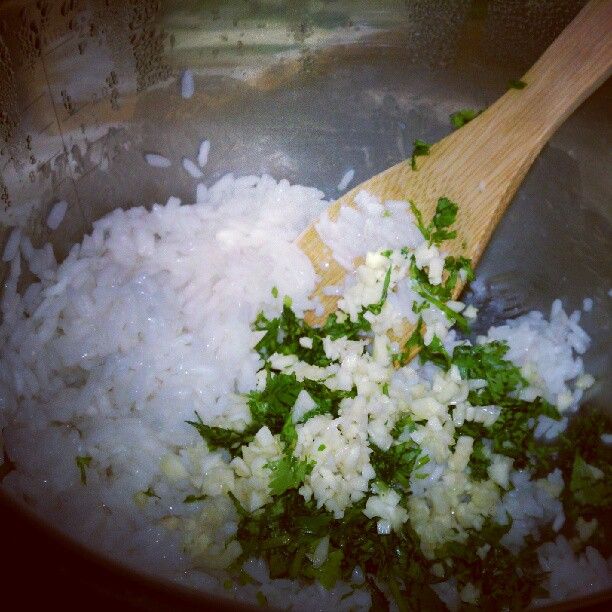 All the flavors in this recipe is totally spot on! But what I didn't really love about this recipe was that the rice was a bit too mushy for my liking. Next time I make this, I cook the rice the way I normally do. So I would toast the rice in some butter and garlic and then add the water and let the water absorb the rice.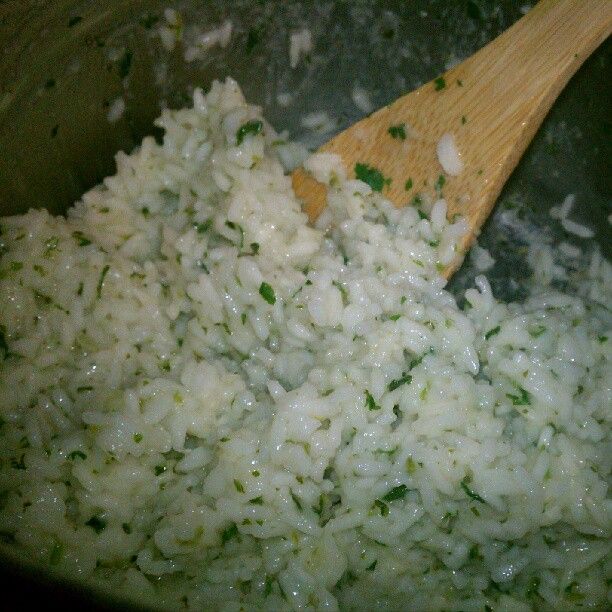 Cilantro lime rice goes very well with cheese enchiladas! :)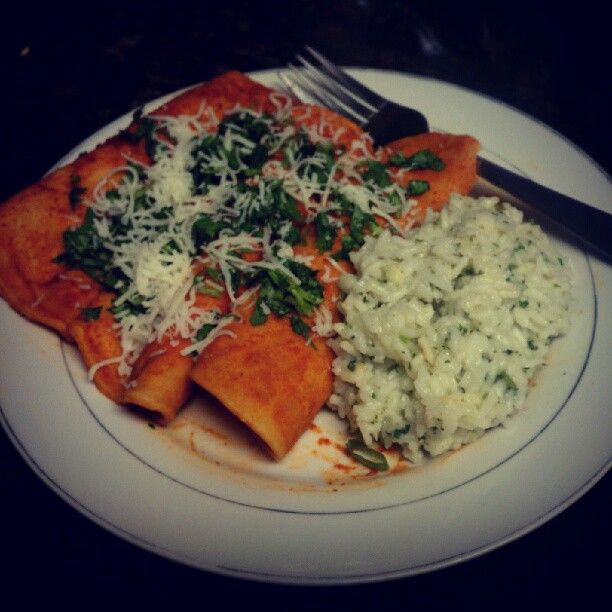 Have you tried making cilantro lime rice before? If so, let me know what your favorite recipe is! Hope you're having a beautiful day!
xoxo, kat
Cilantro Lime Rice (via Martha Stewart)
1 cup long-grain white rice
1 1/2 cups water
Coarse salt
1/2 cup fresh cilantro
2 tablespoons fresh lime juice
1 tablespoon olive oil
1 garlic clove
Directions:
In a medium saucepan, bring 1 1/2 cups water to a boil. Add rice and 1/4 teaspoon salt; cover, and reduce to a simmer. Cook until water is absorbed and rice is just tender, 16 to 18 minutes.
Meanwhile, in a blender, combine cilantro, lime juice, oil, garlic, and 2 tablespoons water; blend until smooth. Stir into cooked rice, and fluff with a fork.
---
Posted: August 8, 2011
Filed under:
meat recipes
| Tags: chicken, chicken wings, date night, Garlic, ginger, maple, maple garlic ginger chicken wings, wings
9 Comments »
Last Friday, I mentioned one of my new favorite DIY date night meals. Meet maple garlic ginger chicken wings…they were simply deeeeelicious! I love date nights, and DIY date nights are especially my favorite because there's nothing more satisfying than being able to cook a meal for someone you care about.
These maple garlic ginger chicken wings were yummy! The sticky goodness of the maple syrup makes it finger licking worthy! The freshly grated ginger really adds to the flavor, and the soy sauce…okay, I'll stop now! I bet you're thinking, "why is she babbling on and on about these wings"…well, I love them because: (1) it does not require a lengthy list of ingredients; (2) the chicken can marinate in the morning and you can walk away and forget about it until your tummies are rumbling and ready for dinner; (3) I made it with love, and (4)  it's so easy!
Let's get started so you can find out why it's worth babbling over! Oh, and can you guess how long it took us to devour that whole plate of super yummy chicken wings?
Here's what you'll need…
Rip open that package of chicken and rinse clean with water. Then pat dry with paper towels…
Next, make the marinade! All you need for the marinade is soy sauce, maple syrup, couple gloves of minced garlic, freshly grated ginger, and a dash of sea salt. Then…
---
Posted: July 27, 2011
Filed under: meat recipes, sides recipes
| Tags: chips and salsa, Garlic, og, Olive oil, Roasting, salsa, Tomato
24 Comments »
She calls it "Fired Tomato and Chile Salsa", he calls it "OG Salsa". Place of birth: Los Angeles, CA. Date of birth: c. 2000s.
What exactly is OG Salsa you ask? If you're from LA I don't think I need to define, but if you're from elsewhere Urban Dictionary does a pretty decent job defining OG.
Remember in my last post when I declared that He (from she cooks, he eats) makes the best tacos on earth and if I had to pick a last meal, that would be it. One of the reasons why I love those tacos is because of the equally delicious salsa that he makes with them!  Being an avid supporter of she cooks, he eats, he was sweet enough to share his now not-so-secret infamous salsa recipe.
So let's get started! First roast the peppers, tomatoes, and garlic…
---