Posted: August 3, 2012
Filed under:
babble
11 Comments »
Hi guys! Happy Friday!!! How was your week? Are you ready for the weekend?
This week has been pretty fun and enjoyable despite it being the height of summer season (ie. heat wave!!). I also got to catch up on a lot of my favorite blogs (and discovered a few new ones), so I did quite a bit of blog hopping this week. Check out some of my favorite blogs below:
iliketotalkalot

 - I know you guys have heard me mention this blog a few times before, but I just love Claudia and her blog so I'm going to mention it as many times as I can! She's one of my favorite beauty bloggers!

Life in the Foothills

– Her name is Barb, we've become cyber pen pals and she's awesome! I'm pretty upset at myself  for missing a few of her latest posts because she has been cooking up quite a storm lately and everything looks super delicious! She has this super cool recipe for Raspberry Frozen Yogurt and it only takes 10 minutes to make!!

Yummy Lummy

– Just go visit! All Gary posts are pics of food, like really really good food. Like I start drooling when I'm on his blog!

El Fogoncitio

 - One phrase: nom nom nom nom. I love visiting this blog whenever I get the chance!

Buy and Sell Real Estate

– This blog offers wonderful advice on real estate, finance, and investing! It's a great read and provides insight on our economy, particularly the real estate market. Hey, it's good to stay in the know about things, right? :)
And here are just a few pics of what I've been up to lately…
Impromptu sushi dates are one of my favorite kind of dates :)
It's been so warm here! So my favorite way to cool down is with some froyo!
I made a salad and it was pretty darn delicious!
And somewhere in the middle of the week, I discovered a new way to enjoy bruschetta! Also pretty darn delicious! :)
And this kept me giggling all week long!
I hope you guys all have a wonderful weekend filled with lots of love, sunshine, and happiness!
xoxo, kat
---
Posted: August 3, 2012
Filed under:
sides recipes
| Tags: cilantro lime rice, enchiladas, food, Garlic, lime, martha stewart, recipes, Rice
4 Comments »
I have so many recipes of cilantro lime rice pinned to my Pinterest boards for months now! In this version of cilantro lime rice, I'm actually using a Martha Stewart recipe.
I love the idea of cilantro lime flavored rice…cilantro and lime taste so good together!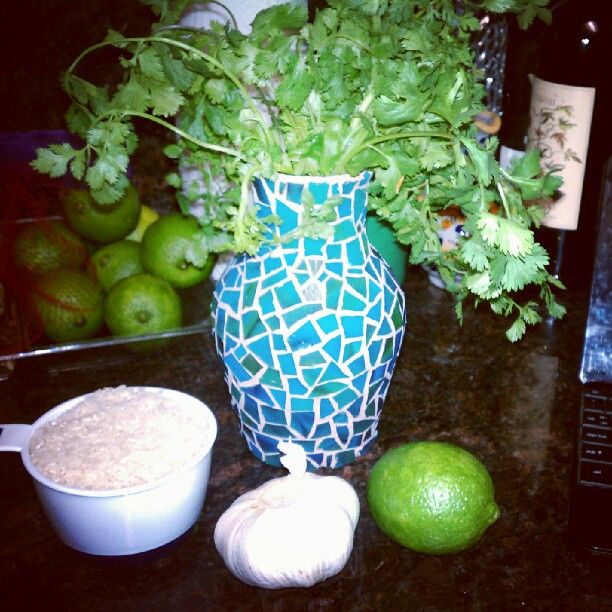 There's also garlic in this recipe! I love garlic so I always end up adding a few extra cloves to every recipe I use!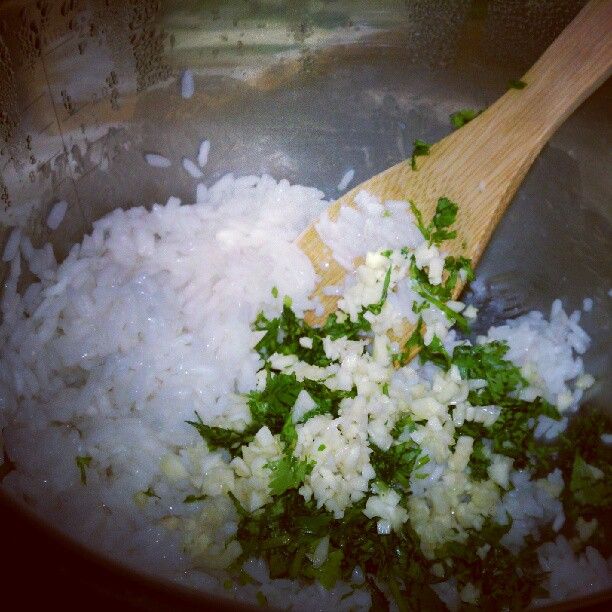 All the flavors in this recipe is totally spot on! But what I didn't really love about this recipe was that the rice was a bit too mushy for my liking. Next time I make this, I cook the rice the way I normally do. So I would toast the rice in some butter and garlic and then add the water and let the water absorb the rice.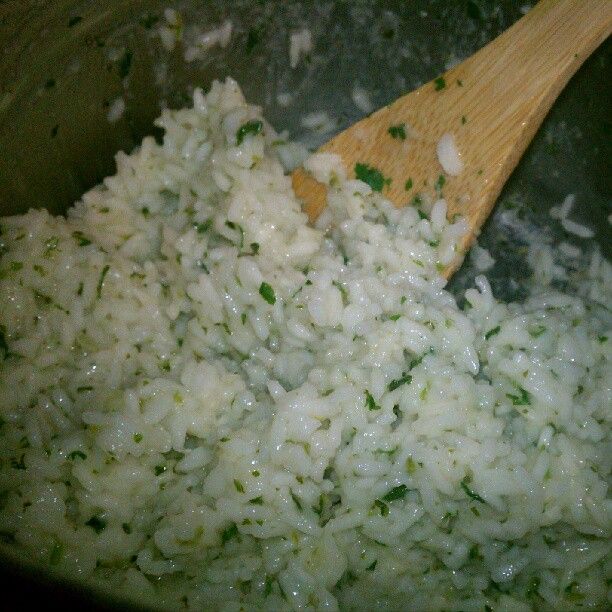 Cilantro lime rice goes very well with cheese enchiladas! :)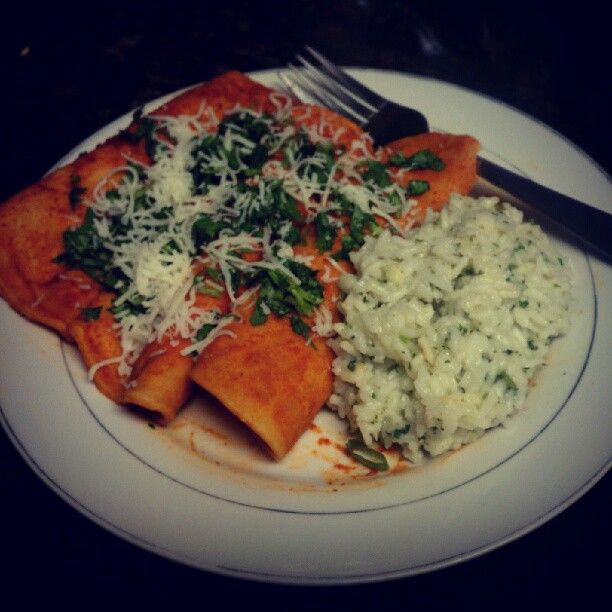 Have you tried making cilantro lime rice before? If so, let me know what your favorite recipe is! Hope you're having a beautiful day!
xoxo, kat
Cilantro Lime Rice (via Martha Stewart)
1 cup long-grain white rice
1 1/2 cups water
Coarse salt
1/2 cup fresh cilantro
2 tablespoons fresh lime juice
1 tablespoon olive oil
1 garlic clove
Directions:
In a medium saucepan, bring 1 1/2 cups water to a boil. Add rice and 1/4 teaspoon salt; cover, and reduce to a simmer. Cook until water is absorbed and rice is just tender, 16 to 18 minutes.
Meanwhile, in a blender, combine cilantro, lime juice, oil, garlic, and 2 tablespoons water; blend until smooth. Stir into cooked rice, and fluff with a fork.
---